Spooky Nook Sports Champion Mill project in Hamilton, Ohio. Project update for January 2022.
Spooky Nook Sports Complex (Mill 1)
WORK COMPLETED IN THE PAST 4 WEEKS:
Installed sprinkler piping in the south area of building 400 under the Mezzanine.
Installed remaining block walls in the Kitchen and Concession areas.
Completed installation of sleeves through roof curbs on building 300.
TWO-WEEK LOOK AHEAD:
Installing and grading topsoil along service drive and parking lot 3 areas.
Installing store front window frames at Building 400.
Installing decking on Mezzanine area in Building 100.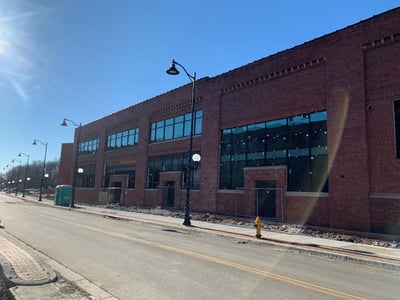 Progress of window installation along B Street.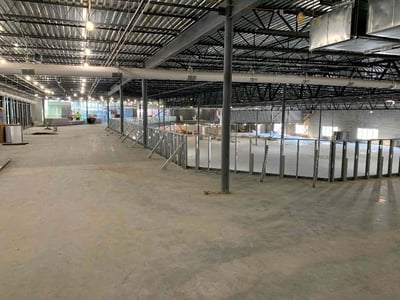 Progress of the Mezzanine in Building 400.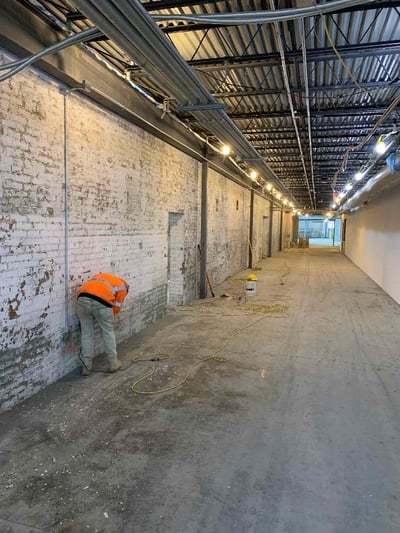 Prepping walls in Building 200 for final finish.
Spooky Nook Hotel and Conference Center (Mill 2)
WORK COMPLETED IN THE PAST 2 WEEKS:
Installed coating on exterior concrete features on the east side of the building.
Priming and body coat in sectors 3 and 4 of the hotel rooms.
Installed arcade walls on the second and third floors.
TWO-WEEK LOOK AHEAD:
Finish painting in west side hotel rooms on the first floor.
Pouring concrete for sidewalks on west side.
Caulking and painting window trim in hotel rooms.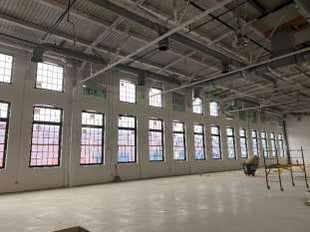 Installation of windows in Grand Ballroom on 2nd floor.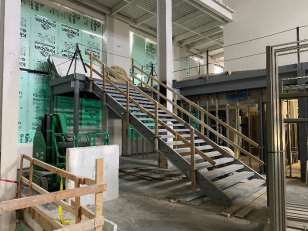 Installation of grand staircase.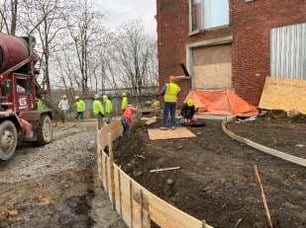 Sidewalk implementation on the north end of the building.
Subscribe to the Blog
Stay up to date