Spooky Nook Sports Champion Mill project in Hamilton, Ohio. Project update for February 2021.
Spooky Nook Sports Complex (Mill 1)
WORK COMPLETED IN THE PAST 2 WEEKS:
Laying out saw cuts for piping in Kitchen/Concession areas Building 100.
Hauling in and grading #2 stone on Building 500 pad.
Installing conduit runs in Building 200 Corridor area.
TWO-WEEK LOOK AHEAD:
Installing banding for roofing insulation at West side of Building 300.
Insulating new roof drain piping in Building 100.
Installing sprinkler piping mains and branches in Building 100 east section.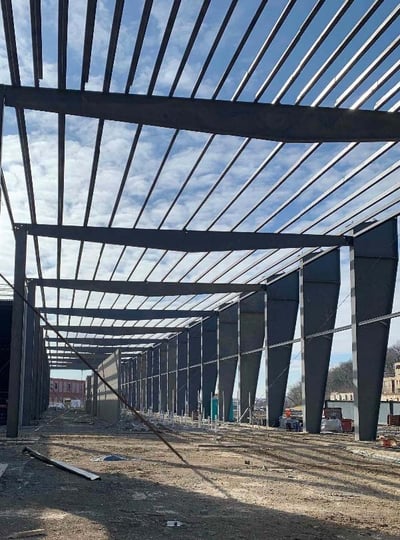 Building 400 joist section between buildings.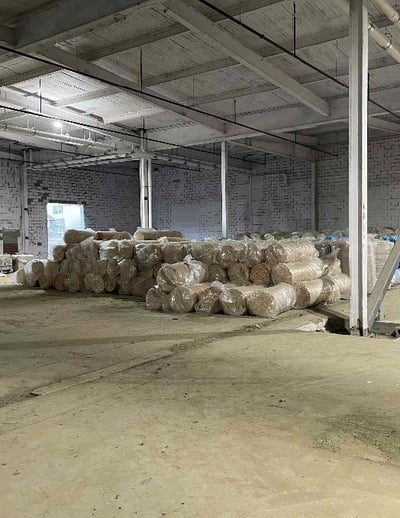 Roof and wall insulation being stored.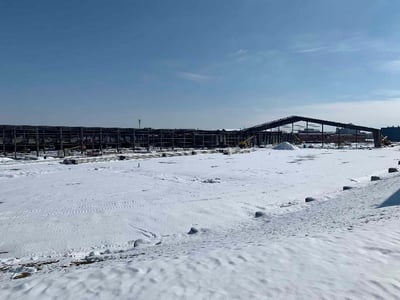 Site conditions after February snow, looking south.
Spooky Nook Hotel and Conference Center (Mill 2)
WORK COMPLETED IN THE PAST 2 WEEKS:
Demolished concrete for conference entrance stairs and haul out debris.
Installed taps on hydronic piping for lines into hotel rooms.
Installed HVAC duct & stands on crane pop up.
TWO-WEEK LOOK AHEAD:
Installation of fire dampers for exhaust & make up air through floor in Sector 3 & 4.
Hang drywall top out in Sector 4 on 1st floor.
Pouring 3rd floor hotel room floor on East side.
Installation of concrete floor - 2nd floor.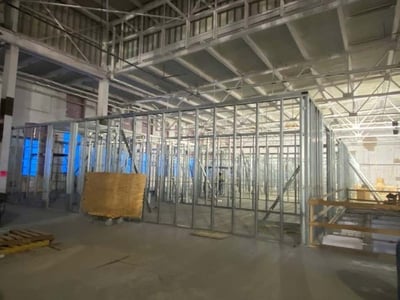 Installation of structural metal studs.
Installation of new HVAC units of the roof of sector 2.
Subscribe to the Blog
Stay up to date