Spooky Nook Sports Champion Mill project in Hamilton, Ohio. Project update for December 2020.
Spooky Nook Sports Complex (Mill 1)
WORK COMPLETED IN THE PAST 2 WEEKS:
Completed rough grading and compaction of the outdoor soccer field.
Begin the work to plumb, square and brace the steel of Building 300.
Staging to install storm line and structures along north side of Rhea Street.
TWO-WEEK LOOK AHEAD:
Installing Downspout leaders along West side of Building 300.
Began installing hangers for the roof drains and storm piping in Building 100.
Installing temporary lighting as areas are closed in.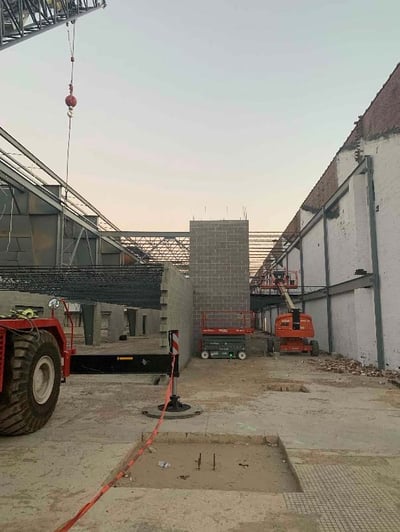 Steel erection progress in corridor.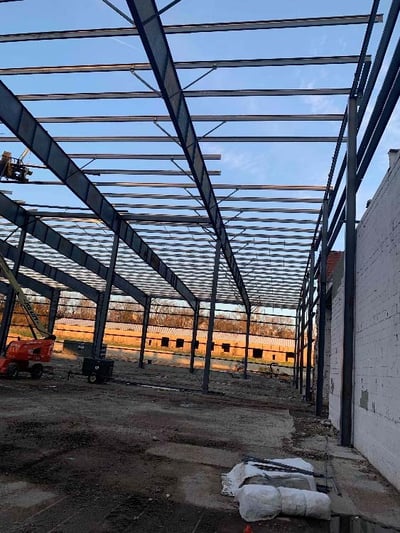 Building Line 22 & 23 straightened and ready for bracing.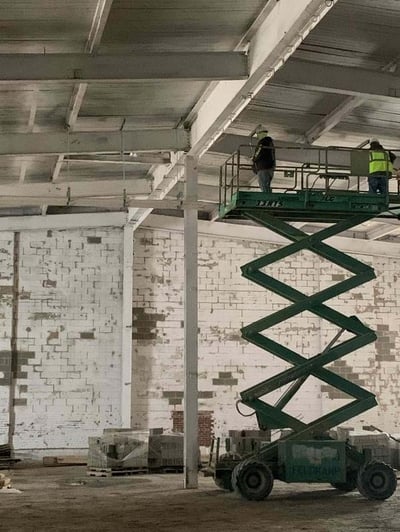 Workers installing storm piping and hangers.
Spooky Nook Hotel and Conference Center (Mill 2)
WORK COMPLETED IN THE PAST 2 WEEKS:
Re-roof on Building D.
Installation of deck angle for new third floor in Sector 3 & 4.
Temporary closures at door & window openings.
TWO-WEEK LOOK AHEAD:
Install hydronic piping in Sector 4.
Installing sprinkler main in Sector 3 and 4 for the 3rd floor.
Continue to install metal stud walls for hotel rooms in Sector 3 East and West side.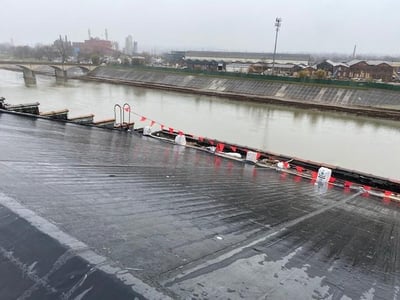 Installation of new roof.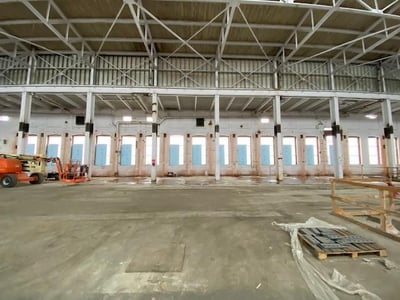 Installation of temporary foam in window openings.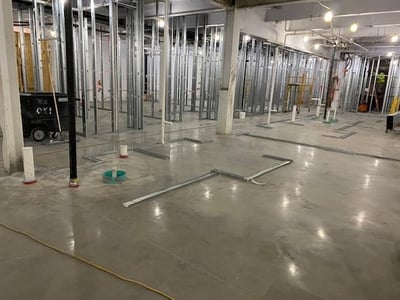 Installation of metal stud walls in hotel rooms.
Subscribe to the Blog
Stay up to date