Spooky Nook Sports Champion Mill project in Hamilton, Ohio. Project update for April 2020.
WORK COMPLETED IN THE PAST 2 WEEKS:
Removal of concrete slab sections in advance of foundation operations. Concrete slab sections removed are being ground into usable aggregate.
Survey control for foundation layout.
Forming and pouring underpinning and footings.
TWO-WEEK LOOK AHEAD:
Continue to remove and grind concrete pad sections for foundations.
Continue excavation and pouring of foundations.
Start rough grading at South end of site.
Begin restoration of exterior brick, lintels and concrete windowsills.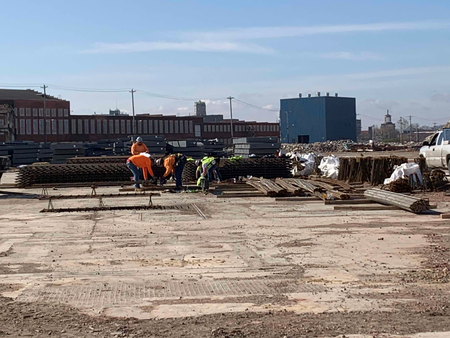 Tying reinforcing mats on concrete slab.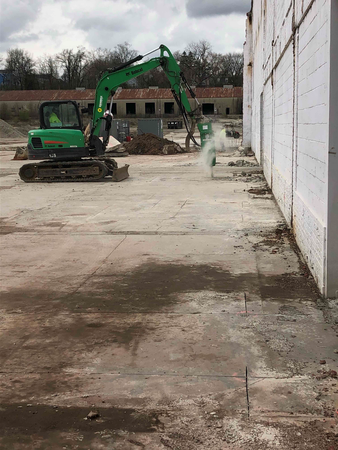 Breaking up concrete slab at footing locations.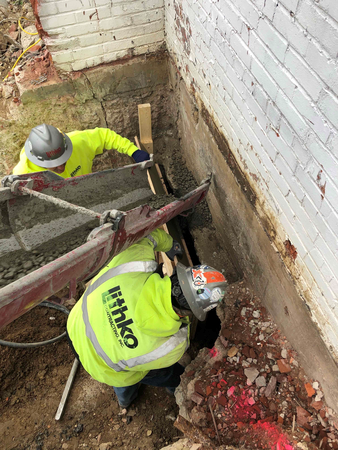 Pouring flowable fill (lean concrete) as underpinning.
Subscribe to the Blog
Stay up to date