Forward Progress | New this Academy Season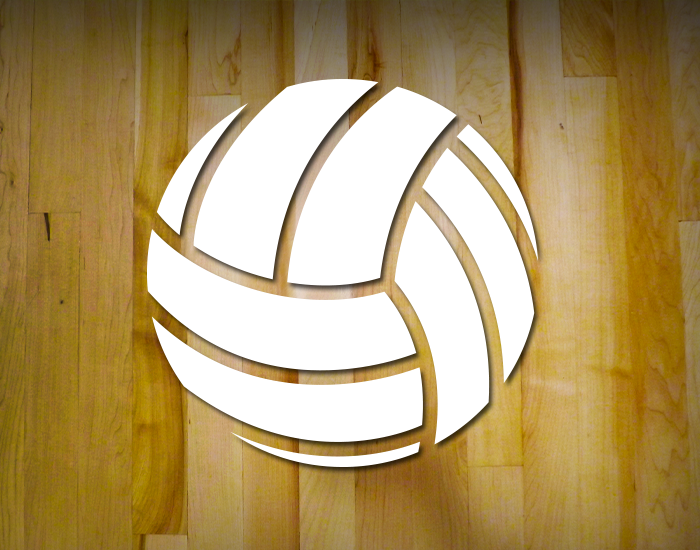 Our goal at Nook Volleyball Academy (NVA) is to provide a fundamental volleyball skill set for girls and boys ages 18 and under. We consider our club to be developmental in nature, with the intention of giving our athletes the best training, coaching, and instruction at each age level. With an extremely experienced and dedicated coaching staff, we have the ability to teach and mentor young kids at the highest level. We believe our passionate and motivated athletes will be best served by passionate and motivated coaches. Not only does NVA take pride in our expertise and detailed training regimen, we strive for excellence off the court as well. We are committed to developing the complete athlete, student, and person. We are happy to be a part of the village developing future leaders.
NVA is a volleyball club for kids in K-12th grade and will be under the guidance former USA Men's Youth National Team player Jake Conrad. Growing up playing volleyball in the Chicagoland region, Jake felt there was an opportunity for a similar club structure in the Northeast, focusing on specific training techniques and a higher standard of coaching.
About the Director
Jake has experienced a number of different styles of training and competition. He played both NCAA Men's Division I Volleyball (Lewis University) and NCAA Men's Division III Volleyball (Carthage). After severing his hamstring, Jake committed to helping build passion for volleyball: the game that taught him so much about teamwork, humility, and discipline. Jake has been fortunate enough to learn from experiences with Marquette University, University of Wisconsin-Milwaukee, & University of Nebraska-Lincoln. With this new move to PA, Jake now runs NVA fulltime while making every effort to grow the game he is so passionate about. Please feel free to ask Jake any questions, any time!
The New Structure
NVA believes learning the fundamental skills of volleyball at a young age can have an immensely positive affect on the growing athlete. However, these skills must be taught the correct way in an environment that is conducive to experiencing discipline, commitment, and enjoyment.
The new structure of NVA as a club and systematic training for player development is unique to many teams in the area. NVA practices as a club with more than one team training together at any given time. We believe that 'club' volleyball should be exactly that, with a family environment that fosters accountability and dependability. Every NVA team trains and interacts with every coach in the gym. We believe that NVA has some of the most skilled and knowledgeable coaches available, and it is advantageous for all players to get first-hand experience with every coach regardless of team.
While our main focus is to teach and train volleyball, our goal is also to develop the total person. Learning the skills and struggles that go along with any sport can also help in the development of character and teach crucial life lessons. The ability to work with others, to be accountable, to compete, and to find success are all situations we work towards together at NVA. We are dedicated to relaying the most positive and rewarding experience for every player that walks through our doors. Our commitment and intention is to continually mentor and help our players on and off the court.
Changes for the 2015-2016 Season
At the conclusion of each season NVA will solicit evaluations from each family and our Advisory Board will meet with all team reps for additional feedback on the current club season. The information allows NVA to strive to improve and provide our athlete's with one of the best options offered in a volleyball program. Listed below you will find some of the changes, which will go into effect for the upcoming seasons.
1. Local Program
This program is geared towards multi-sport athletes who still want to maintain their volleyball skills and compete in the club volleyball environment. The season will run from December until April. Practices will be two days per week. Teams will compete in the 4 multi-day regional tournaments (MLK, Irish Rumble, Presidents Day, & Northeast Challenge) and possibly other local tournaments. See the website for more information. This is a great program for high school teammates to stay together and get elite level training to prepare for the next season at a very low cost (under $1000).
2. National Program
This program is geared for athletes who are serious about excelling in volleyball. Players in the National Program may have aspirations to play volleyball at the collegiate level and/or may want train and compete at the highest level possible. The season runs from late November to June. Practice will be two to three days per week depending on team and age level. Teams will compete at NEQ and will travel to between one and four national level tournaments.
3. New for Ages 3 – 11
This fall NVA will add an option for 3-11 year old boys and girls! Players and parents will participate together for part of practice to work on hand-eye coordination, motor skills, running, jumping, and general athletic technique. One parent is encouraged to attend and remain on site for the duration of the one-hour class. Parents will be invited to help participate for portions of class. If a parent is not able to attend, a NVA "helper" will be available to assist. Only one parent per child will be allowed to participate per class. Please note that there will be little "volleyball-specific" training done at this age group. The focus will be to develop motor skills necessary for the sport down the road as kids mature and grow.
4. New Fall Middle School Program
NVA believes that every child deserves the opportunity to have options in their volleyball training. Every player should be able to learn correctly throughout the year, without bias, lack of placement, and with encouragement to continue their volleyball career. Each season NVA offers the most experienced coaches to guide your daughter through each phase of her training. NVA players will have the opportunity of consistent, correct, and guided skill development year round. If your team doesn't have a fall team or you didn't make your varsity team, please contact us!
5. September Speed-Up School with Cindy Cavanagha
Speed Up is a program designed to help volleyball players improve their lateral movement speed (side to side movement), quick burst speed, and vertical jump. This program focuses on footwork and helping players improve coordination and body control that translates to the volleyball court. As the game develops further, the speed of play also increases. This program is designed to help athletes to accelerate quicker on the court and maintain higher speed in the game for longer periods of time. The overarching goal of the program is to push athletes past their perceived limitations allowing them to speed up their own game.
Topics: News, Volleyball