A Timeline For Trade Show Planning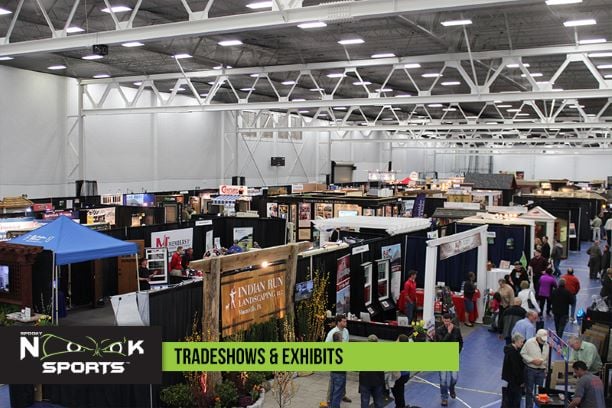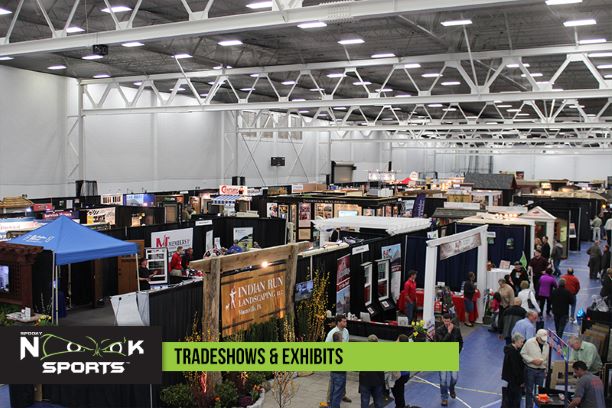 Planning a trade show is a massive undertaking. Pull it off, and trade shows can generate a fantastic return on your investment. It's a chance to put your brand front and center.
Shows are excellent for product launches, customer awareness, and brand recognition. Both exhibitors and attendees alike count on you to make sure everything runs smoothly.
As an organizer, you have a lot on your plate. From picking a venue to hosting the event, trade shows have a lot of moving parts. What's the best way to plan a trade show? When do I need to book everything? Divide and conquer with the help of our trade show planning guide!
Trade Show Timeline: 12 Months
Start planning a year out. Develop the "big picture" of your trade show first. At the initial planning stage, organizers should prioritize:
Developing a trade show budget: Organizers often develop partnerships for raising trade show capital.
Creating a marketing strategy: Make sure people know about the show with an event marketing strategy.
Scheduling show dates: Avoid scheduling trade shows around holidays to maximize turnout.
Selecting an appropriate venue: Trade shows are big! Don't underestimate how much space you'll need.
The right trade show venue can make or break the event. A reliable, well-kept and convenient venue is one of the key elements of planning a trade show. Tour the venue first. Organizers need to find a facility with a flexible layout, ample parking and sufficient exhibition space.
Trade Show Timeline: 6 Months
The venue is secure, funding is in place and the show is on the calendar. Time to start breathing life into your trade show with these steps:
Design your trade show: Exhibitors need more than an empty room. Show design includes creating a theme and layout.
Decide what you'll offer: Does your venue provide exhibitors with A/V equipment, setup materials, and off-loading services?
Create your marketing materials: The show will be here before you know it. Order your marketing materials now.
Find your exhibitors: A full exhibition hall is a sign of a successful trade show. Fix your pricing and start filling those spaces.
Book your vendors: Trade shows include food and beverage service, entertainment acts and other vendors. Book early.
Commit to the details. Get on everyone's schedule early to gain maximum turnout.
Trade Show Timeline: 2 Months
The trade show is taking shape and coming fast. With two months remaining, it's a sprint to the finish line with these steps:
Confirm everything: Confirm with vendors, exhibitors, and entertainers. Anyone with a role to play should receive a confirmation.
Promote the event: Market your event! Use relevant marketing materials to promote your trade show.
Staff your trade show: Trade shows need security, ticket processing staff and more. Check with your venue for recommended staffing agencies.
Go through your list of tasks and make sure you check every box.
Hosting a Trade Show at Spooky Nook
When you reach the finish line, you're just getting started. Trade shows are fast-paced events full of the unexpected. Take a deep breath, delegate tasks where you can and put on a fantastic event!
Need help putting a trade show together? We have over 700,000 square feet of flexible indoor space located near major highways and hotels, with a restaurant and lodging on-site. Contact us today!