How To Book A Venue For Hosting A Trade Show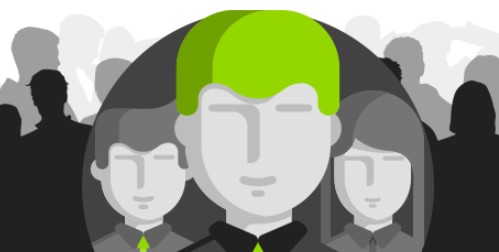 Trade shows are excellent opportunities for businesses to gather so they can promote their products and network with other industry similar companies. Trade shows also allow attendees to meet with and learn about several businesses in a concise time frame.

No trade show would be a success without the right planning, so it's essential to properly research trade show venues and book the best one. Read on for some tips so you can make the best decisions about booking a venue for your future trade show.
Choose the Right Location
Trade shows exist so that businesses can get exposure and develop personal interactions with as many prospective customers as possible. Location plays a significant role in the success of your trade show.
When considering locations, choose a city that will attract the most people and also be convenient to travel to. While many local businesses around the trade show site will participate, people will still travel from out of town to attend, therefore holding a trade show in close proximity to public transportation, train stations, and airports is key. Ideally, a trade show venue should be close to favorable sightseeing options such as historical landmarks or famous museums. Options for nightlife, shopping, and even pampering, such as spa treatments, will also entice people to register and attend the trade show.
Get a Proper Headcount
Venues will need to know how many people you'll be expecting from both vendors and attendees. Do a careful count of both and make an accurate estimate for possible additions to determine what room size and style you need. A trade show will normally need accommodations for large groups, so that all vendors can comfortably set up booths and attendees can freely walk the floor.
It is still a great idea to host a trade show at a venue that has smaller, private rooms to allow for breakout sessions away from the hustle and bustle on the trade show floor. Private business meeting rooms make it easier to communicate without distractions. There's 700,000 square feet of event space with room types like:
Think About Guest Accommodations
At the conclusion of the trade show, out-of-town guests will need places to stay. Holding a trade show at a venue with on-site accommodations offers convenience to guests needing a place to sleep. When hotel rooms are on-site, attendees and trade show vendors have an opportunity to relax and recharge in-between meetings or simply take a quick nap.
Often trade shows include some type of entertainment in the evening, such as an open bar. When guests are staying at the on-site hotel, they don't have to worry about driving back to their room. This allows for more time to network and enjoy yourself.
Double-Check A/V Equipment
No successful trade shows work without audio/visual equipment. Presentations, music and lighting are just some of the features you'll need for businesses to set up and make themselves at home at the trade show.
The most common services include:
Audio and sound options
In-house projectors and screens for single or dual displays
Custom lighting
Wi-Fi
Even if you already have the equipment you need on hand, checking with the venue before arrival is recommended. As a vendor you will want to ensure that the proper connections are available and always ask the venue whether renting their equipment is an option. The venue will likely have backup equipment on-hand, should something malfunction.