Are you organizing or attending a trade show for your industry? Whether you're looking for new business connections, promoting products and services or both, the presentation is important.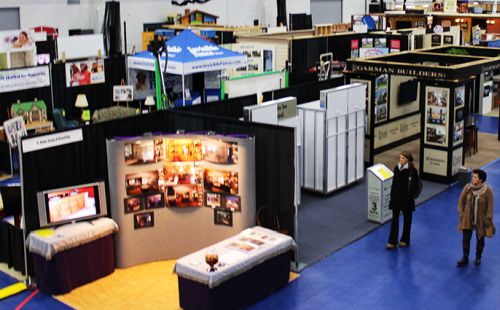 You want your event to be well-organized and offer the best experience. This includes exhibitors delivering on what attendees really want to better collaboration between businesses and attendees — which includes choosing the right trade show booths for your brand.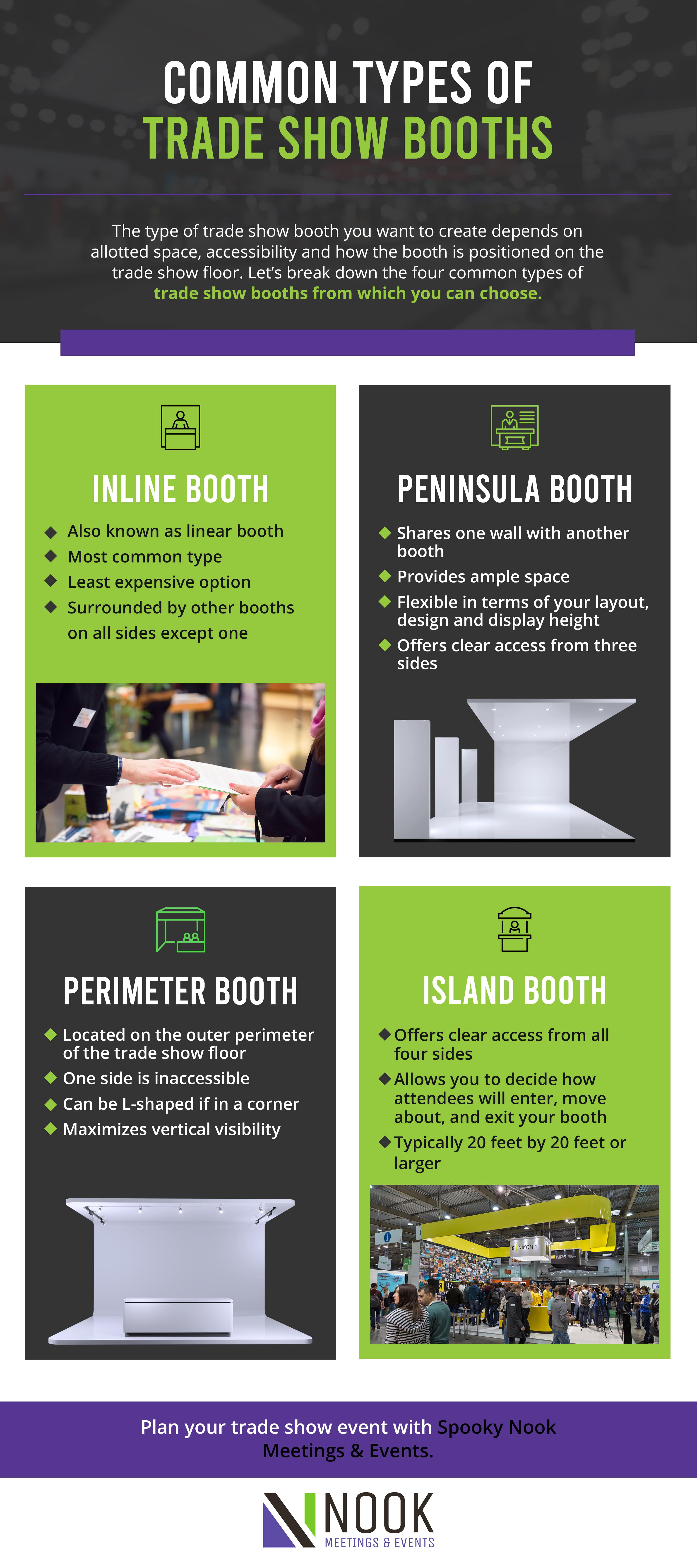 The kind of booths that work best for your event and your participants depend on what you're displaying, the amount of space you'll need, the location of your show and the available configuration options. Here are the four most common trade show booth types — and what they offer.
1. Inline Booth
As the most common kind of booth, an inline booth setup involves lines of booths set up back to back and side to side. The booths are set up in rows along the length of the event space to maximize the number of displays. If you're setting up with an inline booth, expect to be surrounded by other booths on all sides except one. With clear access to one aisle, you can focus your attention on passing patrons and interact or collaborate with the booths beside you.
2. Peninsula Booth
A peninsula booth is an exposed option usually located on the end of a booth line or attached to another peninsula. This kind of option is convenient because of the ample space it provides — most peninsula booths are 20 by 20 ft or larger. It also offers flexibility in terms of your layout, design and display height. The best benefit of a peninsula booth is its maximum exposure to patrons and foot traffic from three sides.
3. Perimeter Booth
A perimeter booth has the same basic setup as an inline booth, with other booths surrounding it on either side. The difference, however, is that this kind of option has access to a wall behind the booth — which is perfect if you have a large display. With maximum height potential to utilize in your design, you gain access to increased brand exposure and interest for patrons.
4. Island Booth
An island booth gives the maximum exposure for patron entry accessibility. Since all four sides are open, this type of booth is the best entry option for patrons. Because it's not enclosed on any sides, it also offers you the utmost flexibility for your display design, layout and height.
Plan Your Trade Show With Spooky Nook Meetings & Events
Looking for the best place to host a successful trade show? Spooky Nook Meetings & Events is ideal because it's in a suburban setting and has everything you need, from 700,000 feet of event space to on-site amenities and more. Contact us today to learn more about setting up your booths and your business for success.
Subscribe to the Blog
Stay up to date