How To Manage Valuable Leads At A Trade Show - Lead Management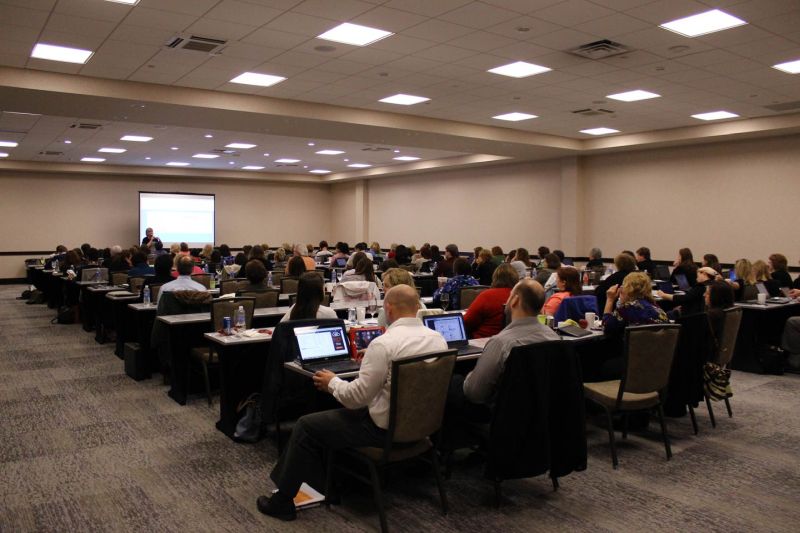 Are you organizing or attending a trade show? No matter the industry, hosting or attending professional events can be a productive way to meet new contacts, make connections, find clients and build your business.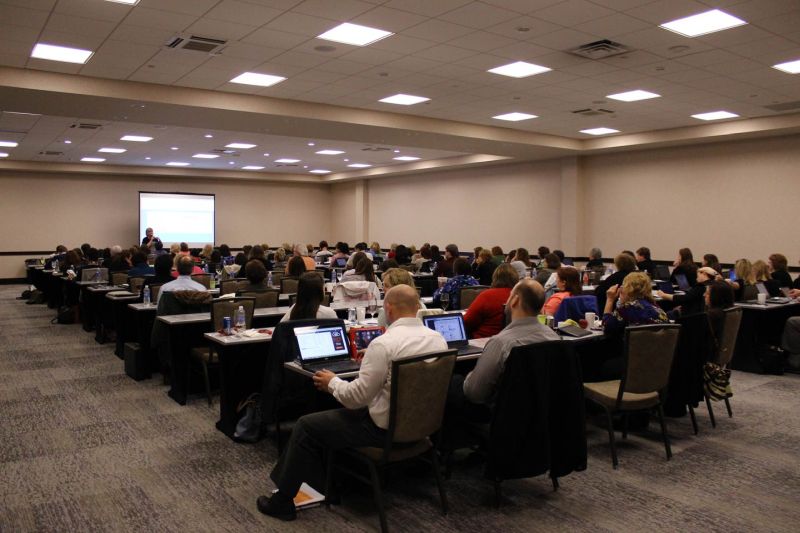 Planning for and attending an event takes a lot of organization and marketing, so you want your efforts to be worth it, especially when it comes time to close more leads. Wondering how to respond to your most valuable leads — starting while you're still at the event? Here are four tips for a more effective lead management process.
1. Organize Your Lead Cards
You might connect with hundreds of leads during the day — but some will stand out more than others. Because you want to make sure you remember leads that could be especially important, creating an organization system is crucial.
If you're writing down names and emails, you could draw a little star next to those of the most interest. If you're using paper business cards, put a symbol on the back of the best leads. You could also keep all the "good cards" in the right pocket of your folder or, while the other business cards will go in the left pocket. Whatever your system, make sure you have a way of differentiating the most promising leads — so you can follow up on them first.
2. Have a Mini Meeting
If you make an especially important connection or find a can't-miss opportunity in the course of the trade show, see if it's possible to hold a meeting right away. Tell them you don't want to miss out on the chance to make this connection and ask if they have a few minutes for a chat. You can take them to a private meeting room for a few minutes to discuss business and exchange info for later. If there's a break in the trade show action, suggest taking them for lunch. A solid discussion and courteous invitation will leave them with a positive impression of you.
3. Take Down Notes in Your Downtime
Every event will have busy bursts and periods of downtime. When your booth traffic decreases for a bit, take the time to write notes. Look up your most interesting leads on LinkedIn, research their current position and become familiar with their career background. Doing your research and taking notes will keep the leads fresh in your mind. Plus, if you run into your contacts later in the day, you'll have a discussion topic to break the ice.
4. Follow Up and Follow Through
The most important part of an effective lead management process is following through with the contacts you make. The quicker, the better. Attendees visit many booths throughout the day — even when you make a meaningful business connection, they might have a hard time remembering your booth by the end of the day. It's your job to jog their memory and make a lasting impression. Whether you send an email or a text or make a call, make sure you reach out to your leads at the end of the event or the following day. They'll be impressed with your effort!
Spooky Nook Meetings & Events
Contact us to learn about our events and venue offerings. With 700,000 square feet of space, private meeting rooms, and on-site amenities, Spooky Nook Meetings & Events in Manheim, PA is an ideal location to host a business meeting or event of any size.