A Year In Review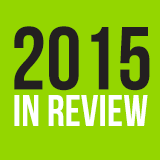 The year 2015 was a great one for Spooky Nook Softball. As we close the book on 2015 and move on to 2016, we wanted to take a moment to reflect on the awesome year of growth that we had at the Nook. We had a lot of great firsts and look forward to continuing these events, as well as adding to them in the coming year!
Xtreme Dimensions College Showcase (January)
Team USA Softball Head Coach Ken Eriksen, pitcher Jaclyn Traina, and infielder Raven Chavanne highlighted a staff of instructors from all over the USA. A great relationship was formed with Team USA softball through this showcase that is held annually on Martin Luther King Jr weekend.
Winter Indoor Fastpitch Tournaments
We used our creativity and versatility at The Nook, with the help of BowNet backstops and dividers, to transform multiple turf surfaces into age appropriate softball fields. 10U and 12U played tournaments on the turf diamond, 12U and 14U played in our field house, and 14U through 18U Gold played in the dome. The Nook held multiple single day tournaments and one two day tournament from February through March.
Collegiate Softball in the Dome
Saint Joseph's University and Saint Francis University of PA played a regulation NCAA softball double header in the dome to get some games in during a snow delayed college season.
Nook Gold vs. Shippensburg University (DII)
Nook Gold players faced current collegiate softball players before ever playing an inning of high school softball!
Jennie Finch Softball Camp
Jennie Finch, Olympic softball pitcher and gold medalist visited the Nook with her Olympian friends Leah O'Brien-Amico and Crystl Bustos. Approximately 250 softball players attended the camp and Messiah College players helped staff the clinic. Jennie and her crew gave a great talk to all who attended the Dinner with Jennie, which was catered by Nook chefs and featured a silent auction for Jennie memorabilia.
Nook Nation (August)
The Nook Softball academy experienced great growth this year, adding three new teams and new coaches as well. Our coaches work together with newly appointed Director of Coaching, Todd Garber on a monthly basis to continue to grow the game at The Nook. Spooky Nook now has 8 teams from 12U through 18U Gold, competing in tournaments locally and regionally in the fall and summer.
Outdoor Tournaments
This fall, Spooky Nook Softball hosted our first outdoor tournaments on local Lancaster County fields for travel teams. The Nook hosted sixteen 12U and 14U teams for Halloween Havoc at Garrett Fields and Strasburg Jaycee Park on Halloween weekend.
Amanda Lehotak Clinics (Penn State)
Penn State Softball Head Coach Amanda Lehotak brought her coaching staff to The Nook for a skills clinic with 50 athletes. The clinic was run like an NCAA Division I practice and was the start of a great relationship with Coach Lehotak.
College Commitments
Congrats to the following athletes who are committed to play collegiate softball!
- Lauren Lichtenwalner (Bucknell University)
- Brianna Garber (West Chester University)
- Kayla Holl (West Chester University)
- Marybeth Stone (Middlebury College)
- Alyssa Lawton (George Mason University)
- Reilly Gearhart (La Salle University)
- Kaylee Stoner (Mount Saint Mary's University)
- Sydney Sturgill (Immaculata University)
- Makyla Yoder (University of Delaware)
- Brittany Hook (University of Delaware)
- Hanna Garber (University of Delaware)
It's been a great year and we can't wait to see what 2016 has in store for us at Spooky Nook Softball!