If you're asked to deliver a keynote speech or message, how do you go about it?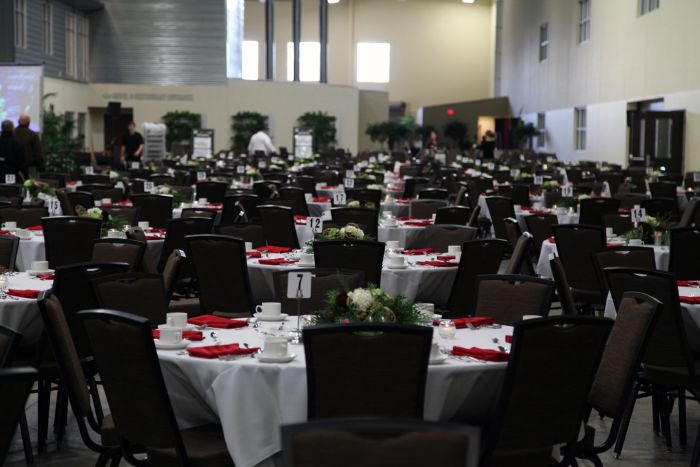 If you're wondering how to make a keynote presentation, here is some advice for keynote speakers, especially those who are doing it for the first time.
What Is a Keynote Speech?
Simply put, a keynote address is delivered to set the theme for an event. It could be a business conference, graduation ceremony or any other formal event. Being offered the opportunity to deliver a keynote address is a great honor. The speech should also have stories that motivate and inspire listeners, and should also include personal experiences.
Tips for Keynote Speakers
Whether you are delivering a keynote speech for the first time or looking for ways to improve, here are some tips that'll help you make it a success.
1. Know Your Audience
To establish a rapport with your audience, you first need to understand the main audience that is going to be listening to the speech. Ask and answer questions like:
Who will listen to me?
What do they know already?
What things do they want to know?
What will my listeners be interested in?
You can find out more about your audience from the person who invited you to speak. Then, tailor the speech towards meeting their needs and arousing their interests.
2. Research Your Topic
While you are already familiar with the topic of your speech, you should always still research and verify all your facts. Search for recent developments and keep your material up to date. Remove any information that won't be useful to your listeners.
3. Engage Your Audience by Telling Stories
Telling stories is an effective way to connect with your audience. You can use the fact-story-fact method to keep your audience's eyes glued to you throughout your presentation. State a fact, then share your personal experience or the experience of someone you know. If you're speaking to business owners, you can share the experience of other business owners who have overcome challenges they're currently facing.
4. Make the Presentation Interactive
Another way to engage your audience is through interactive elements. Let your audience provide instant feedback. Ask them questions that stimulate their thinking and help them determine how to apply the information you're giving them.
5. Practice Delivering Your Speech
Practice the speech until you're familiar with it. Know the topic well enough to deliver the speech without looking at your notes. Use the presentation slides as a prompt, so you don't sound as if you're reading your speech. Let your passion and enthusiasm for the topic come out in your voice. People love to listen to passionate speakers, so you can easily hold your audience's attention when you speak with passion.
6. Keep It Brief
Many first-time speakers ask the question: "how long should a keynote speech be?" Well, most audiences have short attention spans. So, no matter how well you engage them, you'll eventually lose their attention and their concentration will start to wane. That's why you should strive to keep your speech length to 30-45 minutes. This makes it easy for you to sustain their attention until the end of your speech.
Do You Need a Unique Venue to Host Your Business Conference?
Nook Meetings & Events is the best place to host your conference, trade show or convention. We offer event planning and set-up services. Our facility has ample parking and we offer hotels and housing services. We're ready to help, so contact us now for more information on how to host your conference at our facility.
Subscribe to the Blog
Stay up to date