Holiday Event Planning Ideas - Holiday Party Planning Tips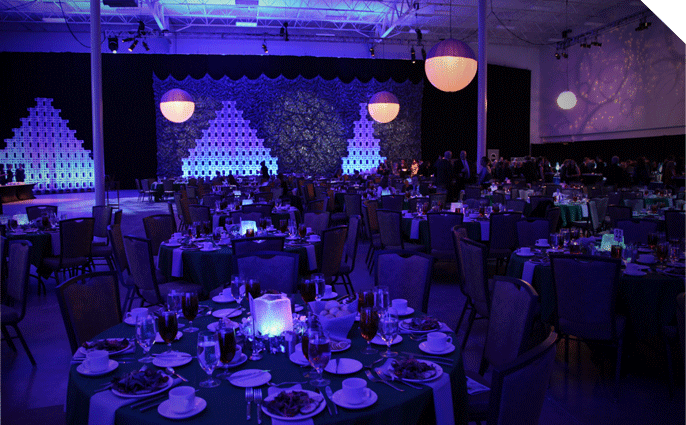 That time of year is back again — full of good cheer, festive decorations and a joyful, family-friendly spirit, the holidays are here. In this season of get-togethers, gifts and goodwill, family and friends aren't the only ones we want to connect with to share our celebration. It's a time to rejoice and give thanks for everything in our lives — including all the hard work our excellent employees and coworkers do all year long.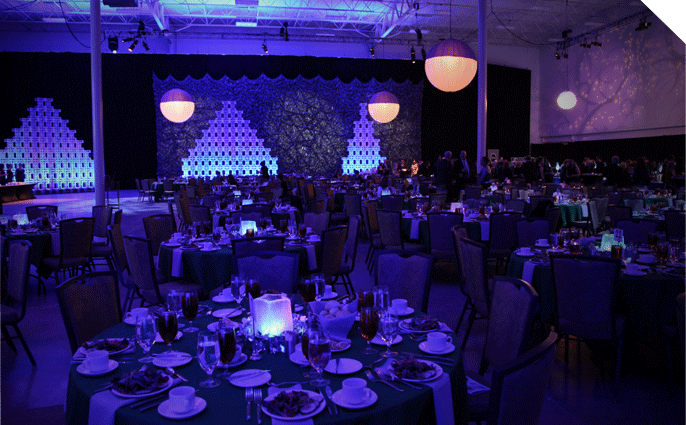 Throwing a company holiday party is a great way to boost morale, show your workers how much you appreciate their contributions and enjoy each other's company in a more laid-back setting. Then, you can all celebrate the season comfortably and joyously outside the stresses of the office.
If you're planning a holiday party for your professional connections, coworkers or employees and don't know where to begin, this holiday party planning guide will help you prepare. Here's everything you need to know about corporate holiday party planning.
1. Know When to Book
When it comes to reserving a venue for your company holiday party, sooner is always better. Booking your party setting well in advance gives you time to plan for the event thoroughly, arrange your festivities, food, seating and activities, and send invitations with the date and details early enough to give your guests proper notice. Plus,when you secure your venue earlier, you will have a wider range of availability for your party date — you might even score a discount for booking early.
2. Get Organized Before You Book
Before picking the venue and getting a head start on booking, it's essential to choose a few different options to make your holiday party planning easier. Look ahead at your calendar, consider any other work events or meetings as well as holiday time off and pick at least three possible dates that might work for your company holiday party. Going into the booking process with a few potential party dates in mind gives you flexibility in terms of planning, and it also keeps you covered if one of the dates is unavailable.
3. Choose Your Party Theme
When developing your holiday party planning ideas, the most critical part of the event is developing a theme to guide your choice of decor, tableware, activities, attire and entertainment. Do you want to keep the evening all-inclusive by not specifying one particular holiday? Try a wintery theme, complete with snowflakes and snowmen decorations, ice sculptures, dusty fake snow and glimmering white, silver and blue color schemes.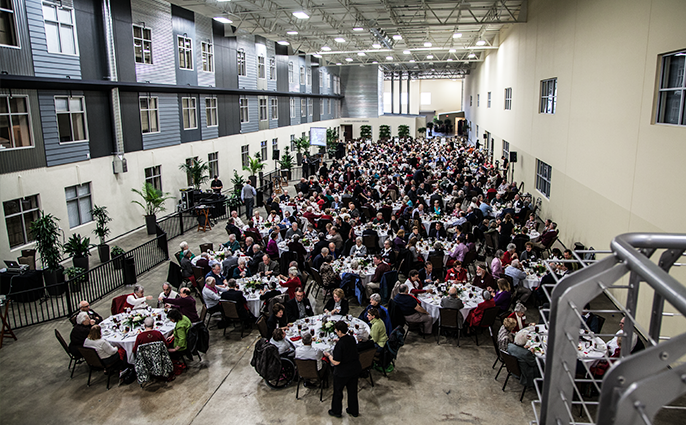 If you're aiming for a more traditional holiday theme, choose reds, greens, silvers and golds for a warm touch while decking out your venue with evergreen, holly, branches and berries. Whether your party is a winter wonderland, an ugly sweater function or a holiday movie homage, your employees will love a holiday party with a well-planned theme.
In addition to the aesthetic theme of the occasion, you need to know in advance the kind of party that is being held. Is it a festive holiday party where guests can mingle and eat or is it a more formal occasion? Is it an awards dinner showing appreciation at the holidays? Does it require formal attire or allow for casual wear? The atmosphere you want for your party will have a significant influence on the decor you choose and the overall theme.
4. Determine the Guest List
Once you have the basics of the party theme planned, it's time to determine how many people will attend and deciding on the guest list. Is your party just for your specific department, or is it a festive function for the entire company? Are you allowing your employees to bring their spouses, children and family members?
It's important to get a good idea of your guest list before booking your venue and planning your menu to make sure you're accommodating enough people. To be safe, it's best to add 10 to 15 percent to your headcount to anticipate overages and be sure to get a better understanding of the types of event space that will work best.
5. Find Your Food Options
You know everyone comes for the food, so make your menu something everyone will enjoy and remember. When planning a company holiday party, it's essential to determine what your food options will be well in advance.
Try to match your catering menu and style with the formality and festivities of your party. For example, a casual event might call for an open bar and buffet-style menu, while a formal occasion might match better with staff service. Your headcount and the anticipated guest list will help you determine how much food will be needed.
6. Plan Entertainment and Incentives
As the highlight of the night, entertainment and activities are exactly what you need to add that fun edge to your company holiday party. When it comes to keeping your guests interested, you might want to provide anything from live music or a DJ to a keynote speaker, craft table or holiday-themed games.
In addition, think about providing some well-earned incentives to excite your employees and boost workplace morale — for example, you might give away small party favors to every guest or feature a drawing for a big-ticket prize like Amazon gift cards or an iPad.
7. Choose Your Venue
When it comes to the perfect setting for your company holiday party, you need a venue that can accommodate all your guests, provide you with included catering or entertainment and set the mood for the theme of your party. Luckily for you, Spooky Nook Meetings & Events has exactly what you need to host your next holiday bash.
With 700,000 square feet of event space, accommodations for as many as 10,000 guests, on-site catering options and amenities unlike anywhere else, we'll help you plan an event to remember. Request more information to start your holiday party planning today.
Topics: meetings and events