Preparing To Get The Most Out Of A Business Networking Event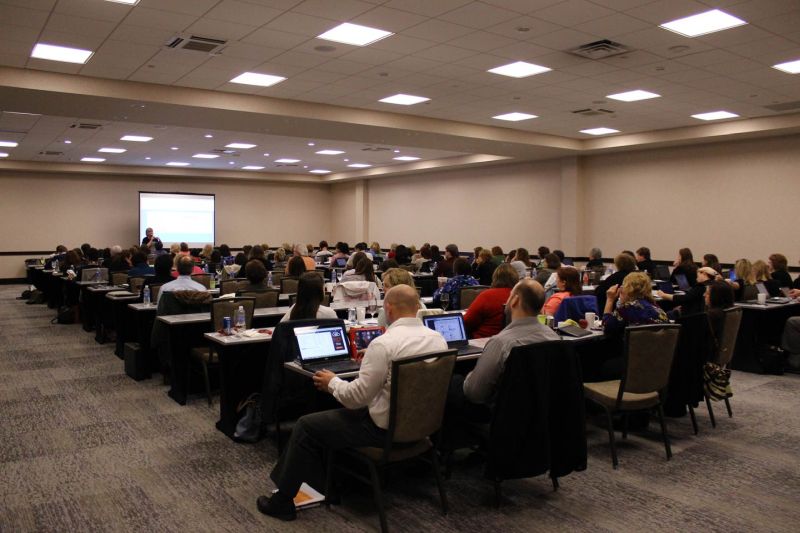 So you signed up for a business networking event.
Maybe it's your first time breaking into your business sphere and searching for new contacts, or maybe you've attended many similar events in the past without gaining much from the encounters. If you're like most of us, you probably think a networking event is a great way to meet people and explore other companies in your field, but you're not really sure how to walk away with a network of contacts who will help you in the future. However, if you're looking at this kind of event as nothing more than a colleague meet-and-greet, you're missing out on both personal and professional opportunities.
Whether you're looking for a job, aiming for a promotion or hoping to expand your professional reach, knowing how to get the most out of business networking events is all about proper planning. Here are our best tips for how to prepare for a networking event and come out with strong business connections.
Set Your Goals Upfront
Before you step foot in the conference center, you should know what you're hoping to get out of this business networking event. Are you hoping to meet existing clients and work on ways to improve your company or service by strengthening the personal relationship? Do you want to expand your base of professional contacts? Are you on a mission to sell your new business ideas? Whatever your ultimate goal, go in with a clear idea of what you want to achieve and be ready to articulate and execute it.
Come in With a Plan
With your goals set, go in with a plan to make them a reality. Whether that means preparing a few selling points to deliver about your business, researching who else will be attending or planning to speak to specific companies, having a plan of execution will ensure your day is goal-driven.
Try to Go Solo
When you're attending a social networking event, it's tempting to go with your friends or colleagues and make the day fun — but you'll have a more productive day if you attend on your own. Flying solo at a business networking event will force you to meet new people, create contacts and come away with connections rather than clinging to the ones you came with.
Dress Appropriately
Just like an interview or office meeting, this event is a professional setting — make sure you dress to reflect that. Smart business attire will show you're serious, capable and career-driven and make you more appealing to potential business contacts.
Listen First, Then Speak
When you're meeting new people, make sure you take the time to listen to their values, goals and introductions before pushing your own agenda on them. Creating a mutual dialogue instead of only selling yourself is essential to forging successful business relationships.
Take Notes and Follow Up
As you meet new contacts and make connections, make sure you're attentive by bringing cards, taking notes and reviewing them later to determine who you want to develop business relationships with. A few days after the event, follow up with an email, phone call or social media connection to the contacts you want to keep. If you want to be taken seriously, be sure to have a follow-up plan.
Leave a Lasting Impression
Just like you, your new business contacts will be seeing a slew of new faces throughout the day. Make sure you stand out by leaving a lasting impression on everyone you meet — whether that means an eye-catching business card, a unique plan or a special personal trait you share. Be bold and unique, and your contacts will do more than remember you — they'll be interested in learning more.
Business Networking Events at Nook Meetings & Events
When you're looking for the best venue to hold business networking events and conferences, turn to Nook Meetings & Events. We offer a range of unique, flexible options for events, from intimate gatherings to large-scale conventions. With 700,000 square feet of event space, 135 on-site rooms, accommodations for up to 10,000 guests and amenities like catering, restaurant and bar dining, and free Wi-Fi, Nook Meetings & Events offers experiences like no other. Learn more about our corporate and business meetings today.