Nook Kids Camp is an exciting recreational summer camp for children who have completed kindergarten to fourteen years old. This camp runs ten weeks out of the summer from 7am-6pm each day. Each week's activities are designed around a different theme. Families have the option to pick and choose the weeks that they want to come, and are not contracted to specific weeks! During each week, kids will get sport instruction, themed arts and crafts, experiments, Clip' N Climb, and arcade time. A morning snack, lunch, afternoon snack, and a tee shirt are included in the camp cost. See you this summer!
Pick and choose your camp days at the time of registration!
Combination Option - Start the day with a sport and combine a half day of Nook Kid's Camp to finish off the day. Learn more below.
Advantages of Summer Sports Camps For Kids - Camps For Athletes→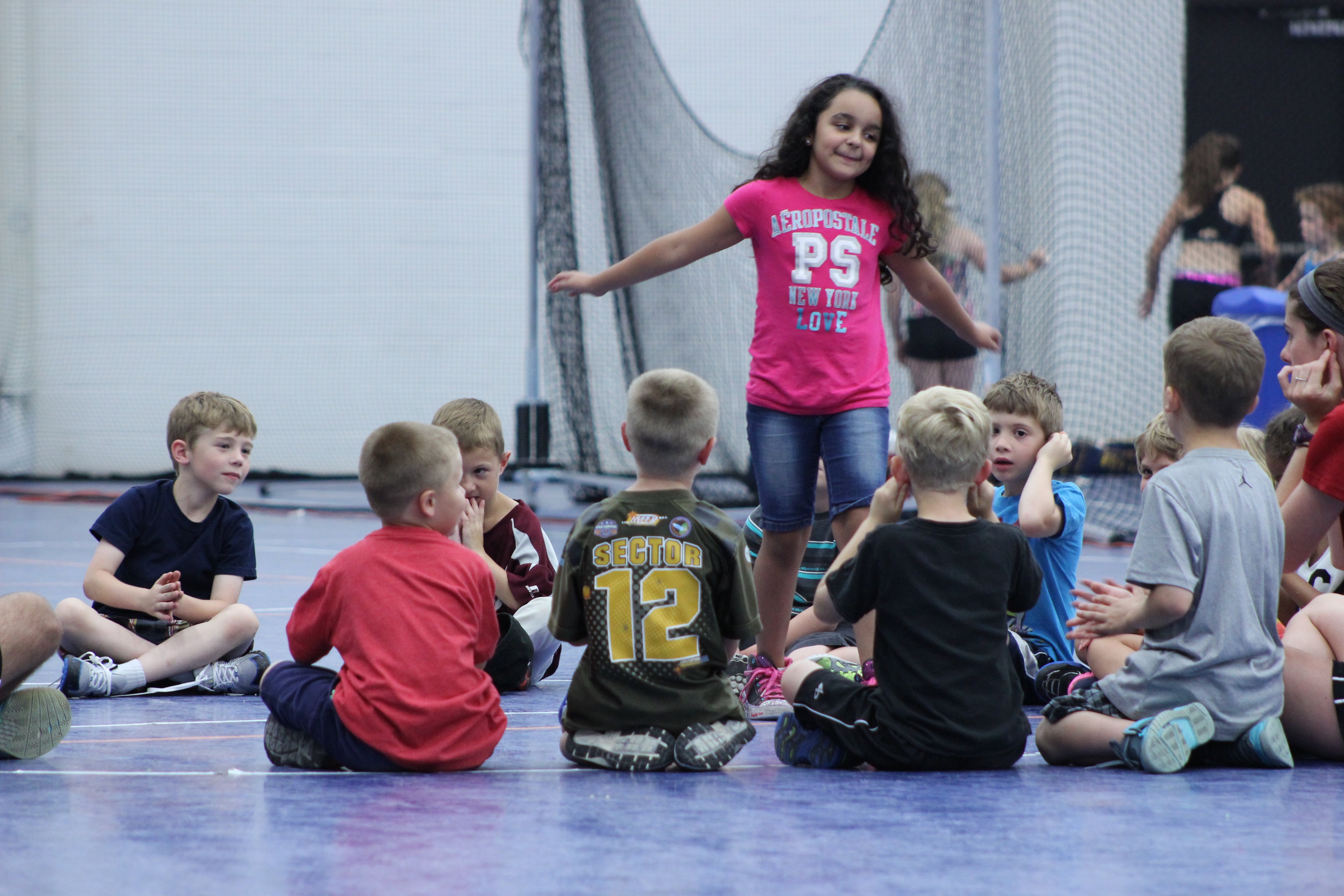 Letter To Families
Hello Nook Camp Families,
We are excited for another awesome summer camp season to begin! Our directors are already busy planning creative, fresh, flexible programming that is sure to motivate your kids to play, train, and compete with us.

We have one-of-a-kind offerings for kids beginning as young as 4 years old, all the way through teen years. Whether its learning fundamentals as a beginner athlete, trying a new activity like horseback riding, or taking your skills to the next level in one of our advanced camps, we have something that will fit your child's interests and abilities!

Take a few moments to review our options in this guide and feel free to reach out to one of our directors with any questions!

We look forward to seeing all your happy campers soon!
Sincerely,
Andrea Konas
Director of Programming Operations
Combo Camps
Combo camp is designed for campers who want to participate in a sports camp from 9am-12pm, but want to extend their camp day for the full day!
Combo Camp includes lunch, an afternoon snack, and care from 12pm-6pm each day. Campers receive a Kids Camp Tee Shirt, as well as participate in the arcade time at the end of the week with combo camp. Kids are dropped off with Nook Kids Camp in the morning any time between 7am and 8:45am, then our friendly camp staff escorts your camper to his/her sports camp. Kids are then dropped back off with Nook Kids camp for lunch and the remainder of the day. Pick up can be any time between 4 and 6pm.
Cost:
$175/week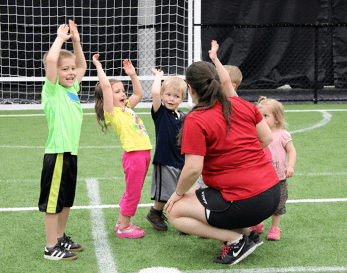 General Camp FAQ's
What is included with camp registration?

For camp, you will pay one weekly fee that includes snacks, lunch, a camp tee shirt, and arcade cards, and care from 7am-6pm. There is no separate registration fee.
Do you have to register for the whole summer, or can you pick and choose weeks that you will attend? You can pick and choose the weeks you plan to send your kids to camp. Some campers come for one or two weeks out of the summer, and some come for all 10!
What should kids bring with them to camp?

Campers should come each day with a labeled water bottle.
Is Clip n Climb a daily or weekly activity? Clip n Climb will be a weekly activity.
Is lunch included? Are there options?

Yes, lunch and snacks are included!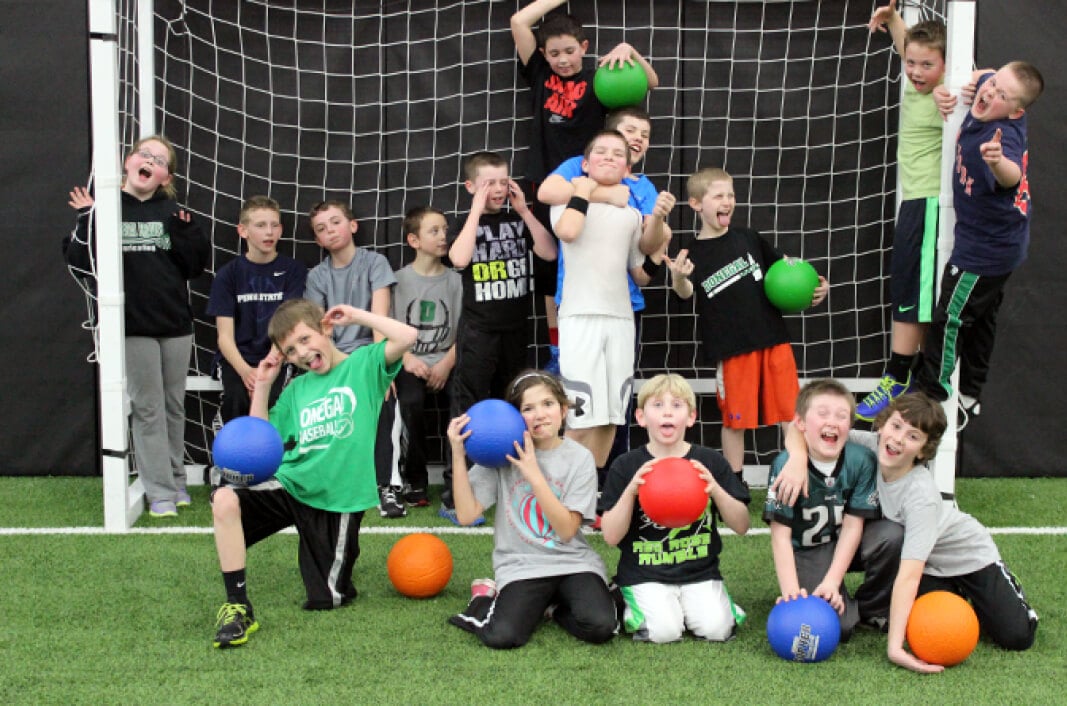 Example Schedule
PLEASE NOTE: Our typical day may look different based on state and federal regulations.
A typical day at Nook Kid's Camp would look like this:
7:00am-9:00am:

Drop off / Self Selection
8:45am-9:00am:

Combo Camp Escort (Our staff walks all combo campers to their respective sports camps)
9:00am-9:15am:

Welcome Game & Daily Announcements
9:15am-10:15am:

Sports Game
10:15am-10:30am:

Snack and break
10:30am-11:00am:

Craft
11:00am-11:50am:

Group Game
11:50am-12:00pm:

Break, Wash hands for Lunch
12:00pm-12:30pm:

Lunch
12:30pm-1:00pm:

Chill time (We suggest bringing summer reading, or a coloring book to rest and relax) Board games and cards are also available for kids to play during Chill Time.
12:55pm-2:00pm:

Clip 'N Climb time (weekly)
1:45pm-2:00pm:

Break
2:00pm-3:00pm:

Outdoor time
3:00pm-3:15pm:

Snack on the bleachers
3:15pm-4:00pm:

Arcade (weekly) or group game
4:00pm-6:00pm:

Pick-up / Self Selection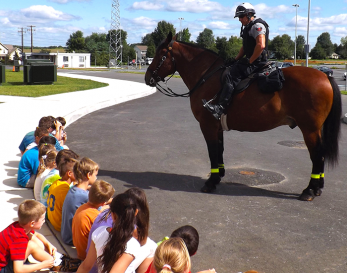 Get in Touch With the Nook