Ropes Course in Hamilton
Looking for something outside of the ordinary to do with your staff, team or organization? How about an activity that builds trust and gets your heart pumping? Elevate your team chemistry to a new height by scheduling a session or company event at Spooky Nook Champion Mill's ropes course.
Ropes courses take the idea of a traditional obstacle course and crank it up a level — or maybe two or three. These courses are made up of a series of pillars, platforms, bridges and climbing ropes suspended high in the air for participants to navigate.
With Spooky Nook Champion Mill, taking your group to a ropes course is more feasible than ever. Many ropes courses are only available at muggy outdoor facilities miles into the woods, but Spooky Nook's course is indoors at our convenient location in Hamilton, Ohio, less than an hour away from Cincinnati.
Is the Spooky Nook Ropes Course Safe?
At Spooky Nook Champion Mill, we make every effort to ensure our ropes course is as safe as possible for guests. You'll navigate the course under the guidance of our certified professionals who know every rope, board and clip in our facility and make sure every guest follows the course rules.
Our course also features numerous reliable automatic and manual safety mechanisms to catch you before you fall and prevent injury. You'll wear a helmet, fasten into a safety vest with self-activated belay devices and hook up to our permanent belay ropes.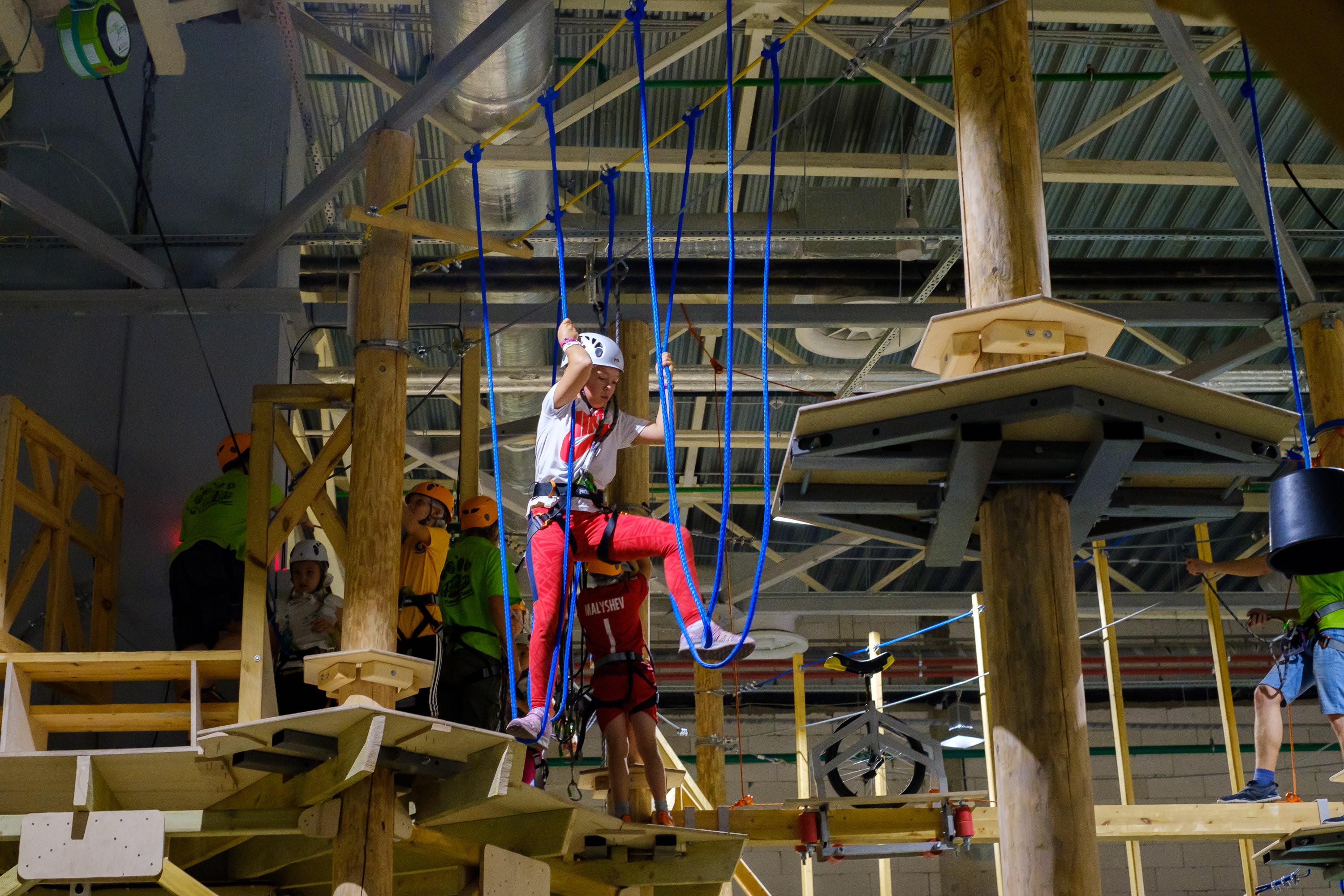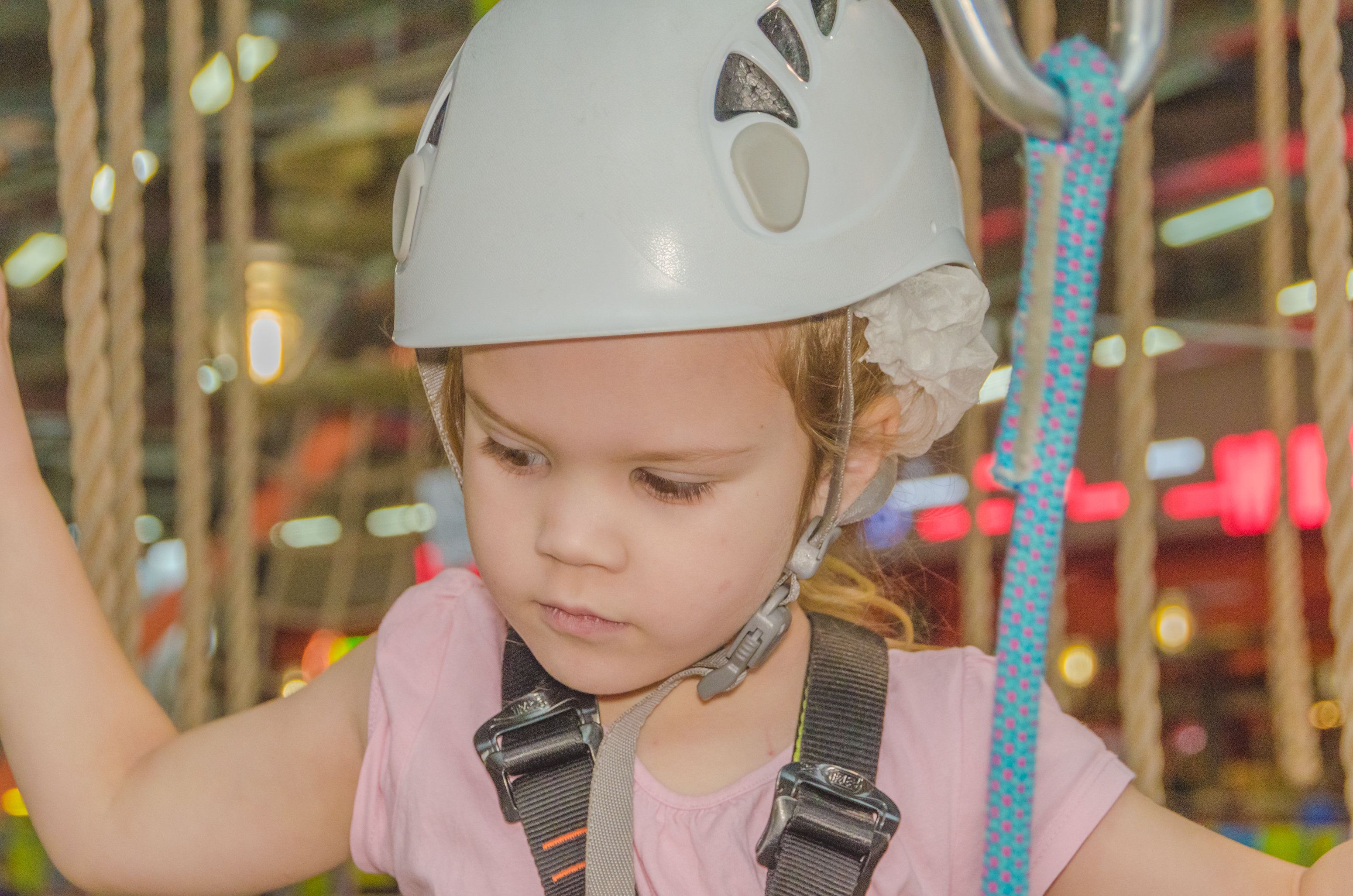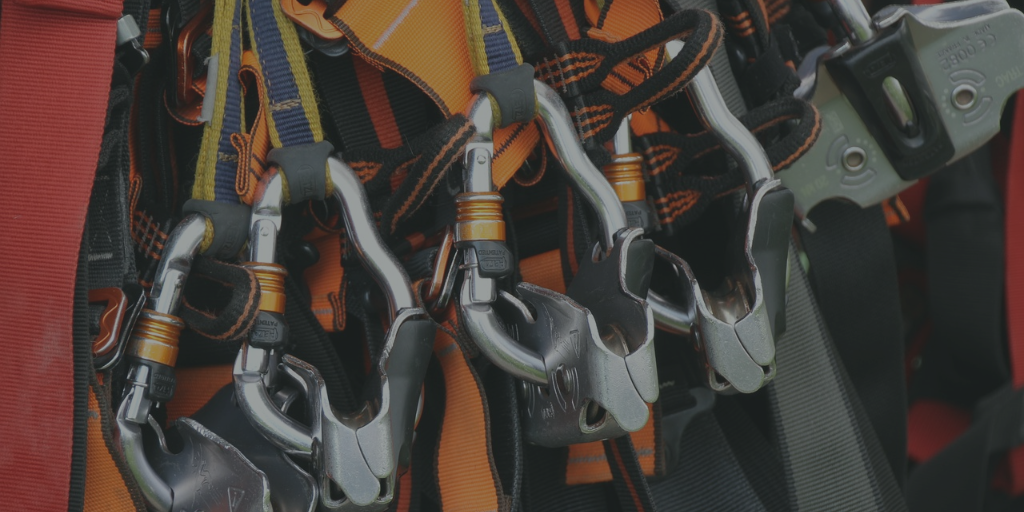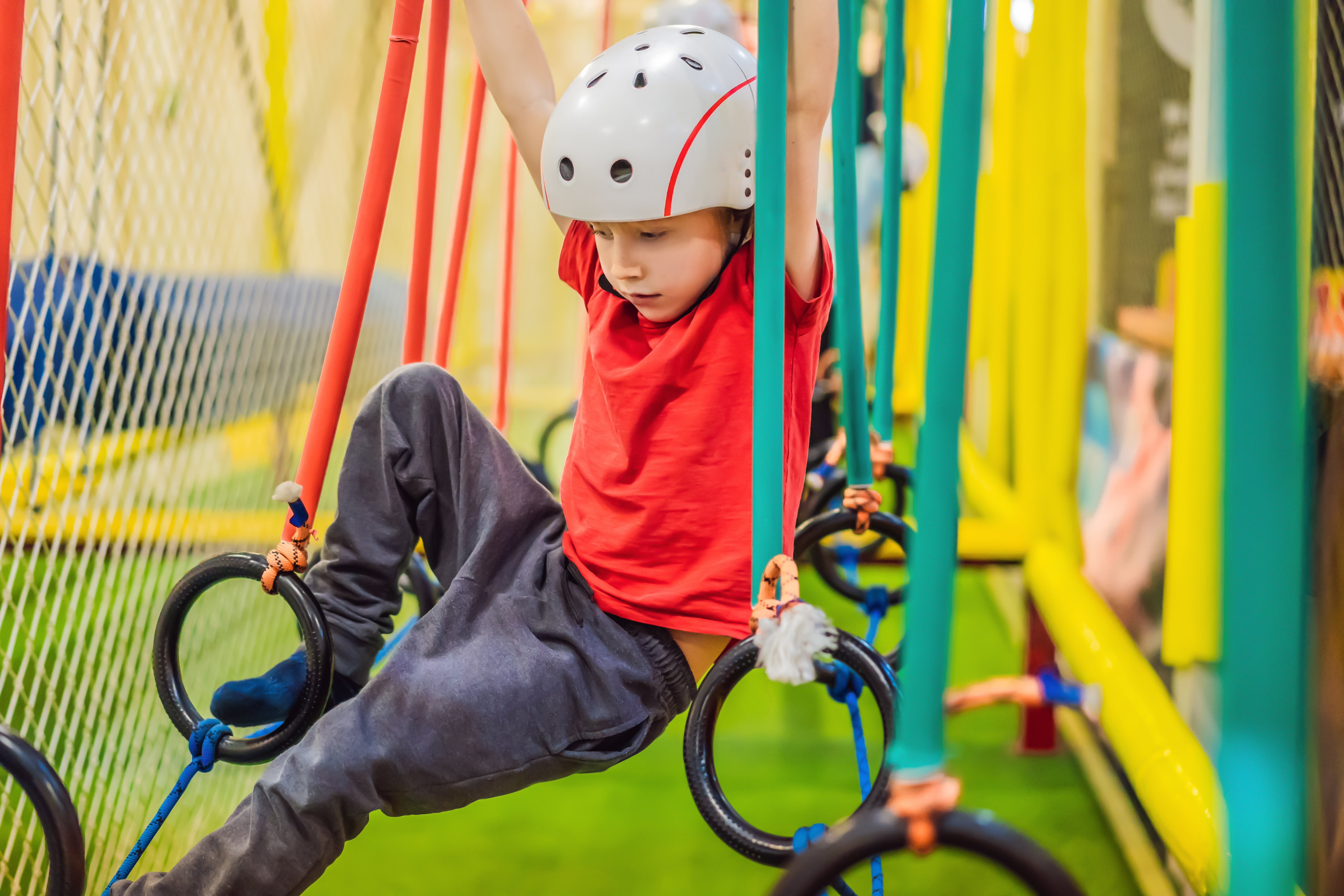 A Thrilling Team Bonding Experience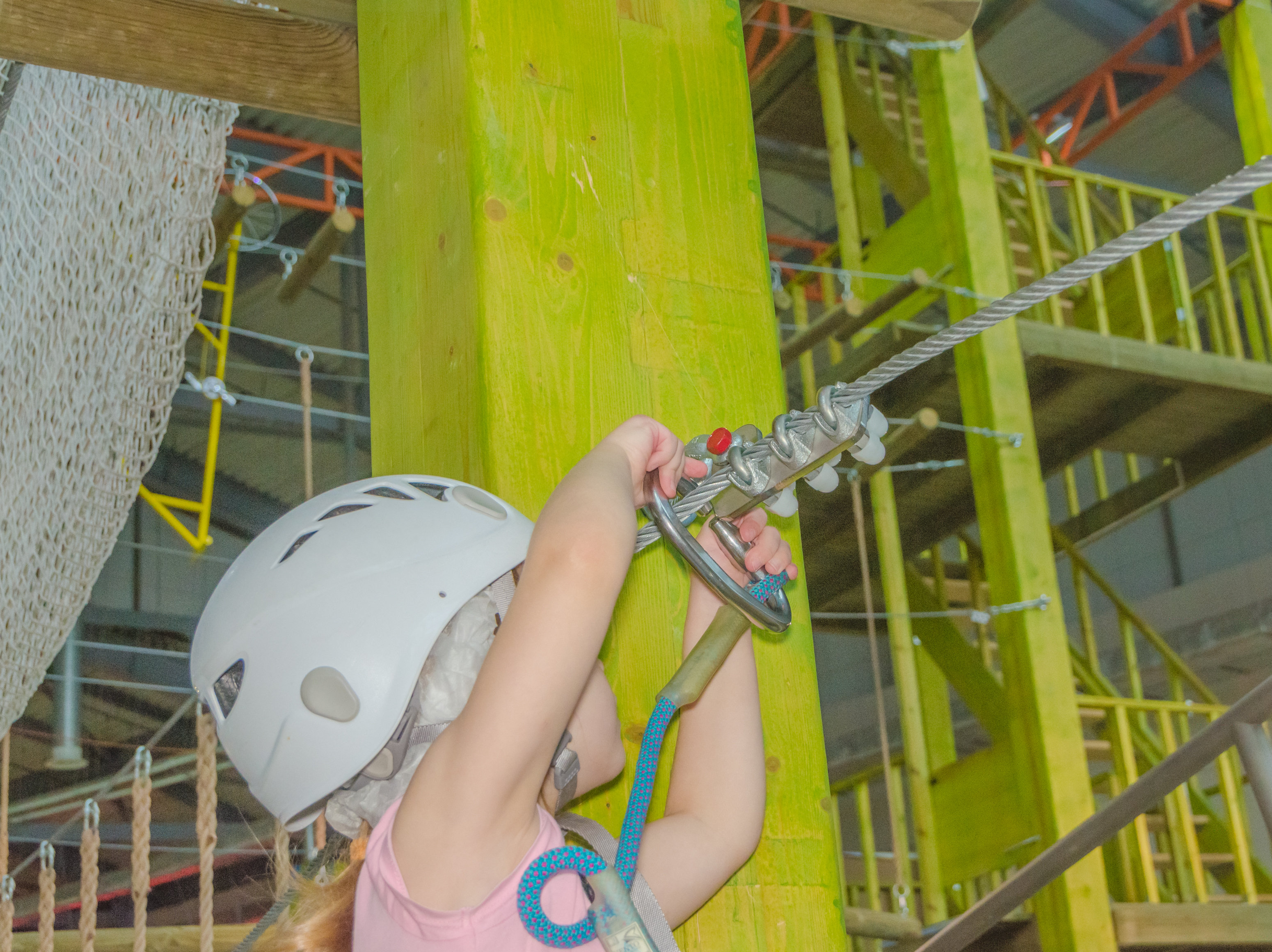 Ropes courses are one of today's most popular team-building activities — and for good reason. The Spooky Nook staff will run your group through exercises that push your limits while also testing group synergy. From relay races to blind support games, our ropes course staff will work with your team to curate a memorable bonding experience. You'll have the chance to try activities like:
Relay races across a suspended catwalk, plank bridge or the entire course.
Tandem ladder climbing.
Single and pair tightrope balancing.
Single-person flying squirrel pendulum swinging with team load and release.
Contact Us
Tackling a ropes course with your group is a great way to build team chemistry outside of your day-to-day routine. Spooky Nook Champion Mill in Hamilton, Ohio accepts ropes course reservations, so be sure to reach out when you're planning your next event. For more information on our course, activities, or booking fees, contact us today!