This tournament is managed by HoopGroup. Email questions to evan@hoopgroup.com.
This event will convene at the largest indoor sports facility in North America, Spooky Nook, located in Pennsylvania. All games will be played under one roof. You do not want to miss out on this experience.
Admission
An admission cost is being collected by HoopGroup and can be paid in advance at the following link. https://store.hoopgroup.com/ ** Click Top Right Tab that says ' Hoop Group Store ' to purchase.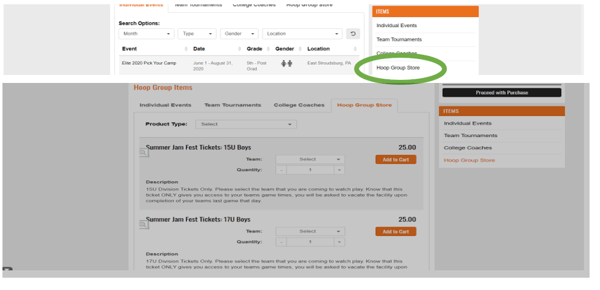 Parking
We have approximately 2,000 parking spaces among five lots onsite and additional spaces in our South Lot located adjacently to the southern end of our property.
During our tournament/event days there is a nominal $5 per vehicle daily parking fee.
Purchase your parking pass at Guest Services once you enter the building.

Parking Map & Information→
How Many Teams
70 over 2 days.
The Facility
Spooky Nook offers 30 courts spread out over 700,000 square feet with on-site dining and a 135-room hotel.
According to the guidance from the Commonwealth of Pennsylvania, each gathering will use the attendee calculator to determine how many attendees are permitted to attend each gathering.
Maximum Occupancy Calculator for indoor events:
Maximum Occupancy — 0-2,000 people
Allowable Indoor Rate — 20% of Maximum Occupancy
Maximum Occupancy — 2,001 – 10,000 people
Allowable Indoor Rate — 15% of Maximum Occupancy
Maximum Occupancy — Over 10,000 people
Allowable Indoor Rate — 10% of Maximum Occupancy up to 3,750 people
Guidelines
HoopGroup and Spooky Nook will have safety guidelines that must be followed. In the event an inconsistency exists between the two guidelines, Spooky Nook's guidelines will be followed.