Nook Director Spotlight: Matt Soto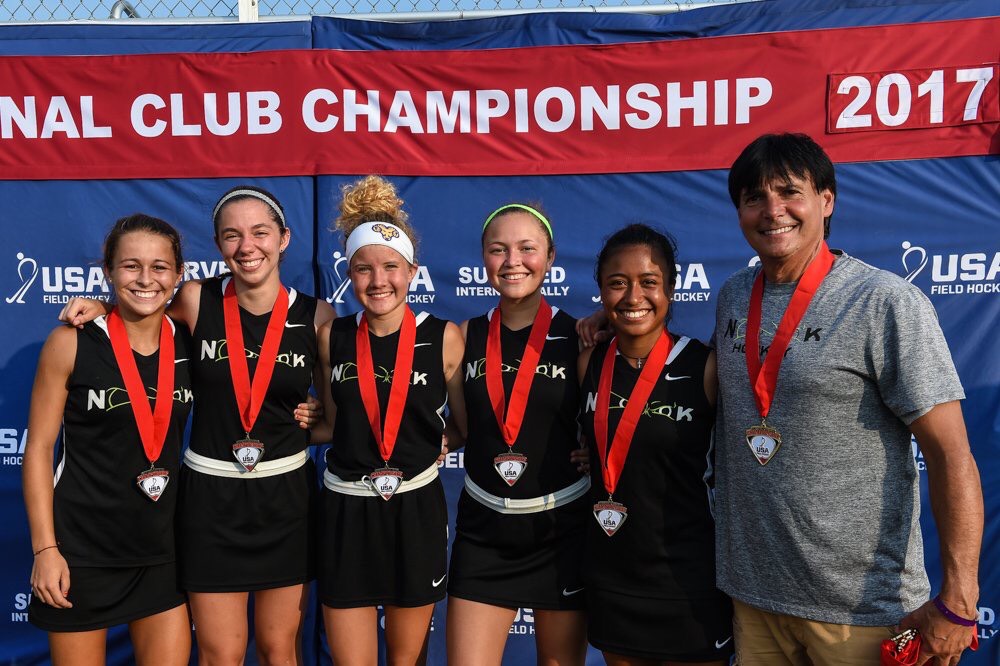 Our very own Matt Soto was recently named the National Coach of the Year! I sat down with Matt, the Director of Nook Field Hockey, to talk about field hockey at The Nook, fun facts about himself, and some of his favorite things.
Q&A with Matt
Q: Tell me about your field hockey coaching career.
A: Oh boy. I've been coaching for a number of years - over 30 years. I've coached for two high schools, I've coached with USA Field Hockey, and now I'm an Academy coach here at The Nook.
Q: What makes Nook Field Hockey different?
A: Several things make our program here so remarkable, fun, and special. Our coaching staff is amazing. We have coaches who are hall of fame coaches and coaches with numerous state champions. We also have great facilities here. And we have a wide base of talent that we draw from. 5 or 6 counties, 23 or 24 high schools that we draw from, so we have a lot of diversity across our teams. It's a beautiful thing to see 4, 5, or 6 different school represented all on the same team.
Q: What advice do you have for young players?
A: For any young player who loves field hockey, get with your friends and play. Some of it should be supervised, and that's great. Some would be just for fun. Learning tricks, learning fun shots, and ask people how to do fun things. Make the sport so much fun that you just want to go out and play.
Q: What's your philosophy for the sport?
A: Field hockey provides a lot of opportunities, creates great friendships, and it teaches us a lot of important life skills - how to strive for excellence, how to play hard, and how to overcome adversity.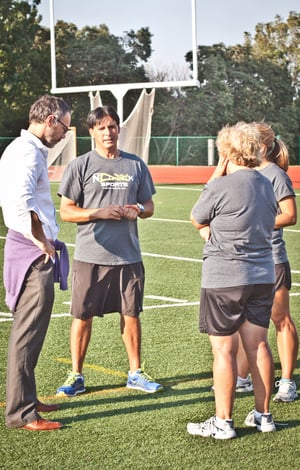 Fun Facts
Q: What's something most people don't know about you?
A: When I coached my first varsity high school match, I didn't know all the rules yet. I'm an ice hockey from way back and my first Athletic Director asked me to coach Field Hockey.
Q: If you could meet a fictional character, who would you choose?
A: Atticus Finch from To Kill a Mockingbird.
Q: If you were an animal, what would you be?
A: I think I would have to say a cheetah. Why wouldn't you want to be the fastest animal on the planet?
Q: What's one of the best pieces of advice you've ever gotten?
A: My father used to tell me that hard work will help you and will help you solve a lot of problems. Put time into loving your craft and you'll have lots of advantages.
Q: Describe yourself in 3 words.
A: Motivated. Trustworthy. Humorous.
Q: Describe your coaching style in 3 words.
A: Always seeking excellence.
Q: Finish this sentence. I want to be known as someone who _____________:
A: Provided a great deal of opportunities for young athletes.
Q: Finish this sentence. When people think of Nook Field Hockey, I want them to think _____________:
A: Of a really fun program that achieves on a very high level.
Matt's Favorites
Last show watched: Sports Center
Throwback jam: Stairway to Heaven
Karaoke go-to: What I Like About You
Sport to play other than your own: Basketball
What did you want to be when you grew up: Engineer
Favorite holiday: Christmas
Favorite food: Anything Mexican
Favorite color: Red
This or that?
M&Ms or Reeses pieces? M&Ms
Cats or dogs? Dogs
Netflix or Hulu? Netflix
Oceans or mountains? Mountains
Batman or Superman? Superman
Morning bird or Night owl? Morning
Cake or ice cream? Ice cream
---